First SeeWandel fact sheet published.
In 2016, an algal bloom (mass reproduction) of the Burgundy blood algae occurred in Lake Constance for the first time. Find out in the new fact sheet whether the Burgundy blood algae will henceforth be a dominant inhabitant or rather a rare guest in Lake Constance.
State Garden Show in Überlingen
SeeWandel is represented at this year's State Garden Show in Überlingen ("Landesgartenschau Überlingen"). Visit our exhibition from 15 to 26 September 2021 in the "Pflanzenhaus" ("Villengärten"). We look forward to seeing you.
Experience research up close – We invite young and old to join us on a voyage of discovery. Be enchanted by the underwater world of Lake Constance! Meet researchers involved in the SeeWandel project in person and learn how science really creates knowledge. A varied programme invites you to experience and try things out.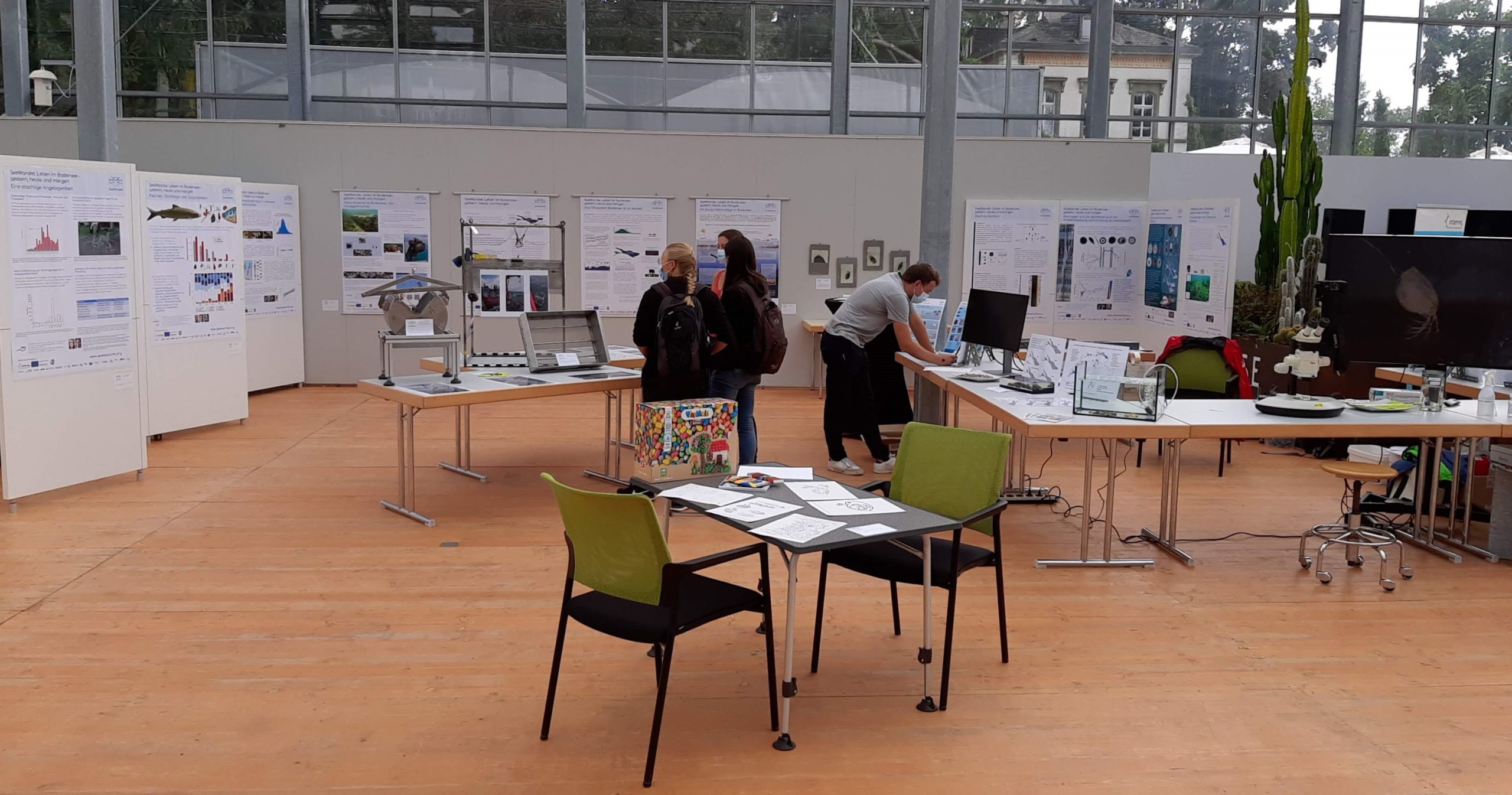 Exhibition impressions. © Photo: SeeWandel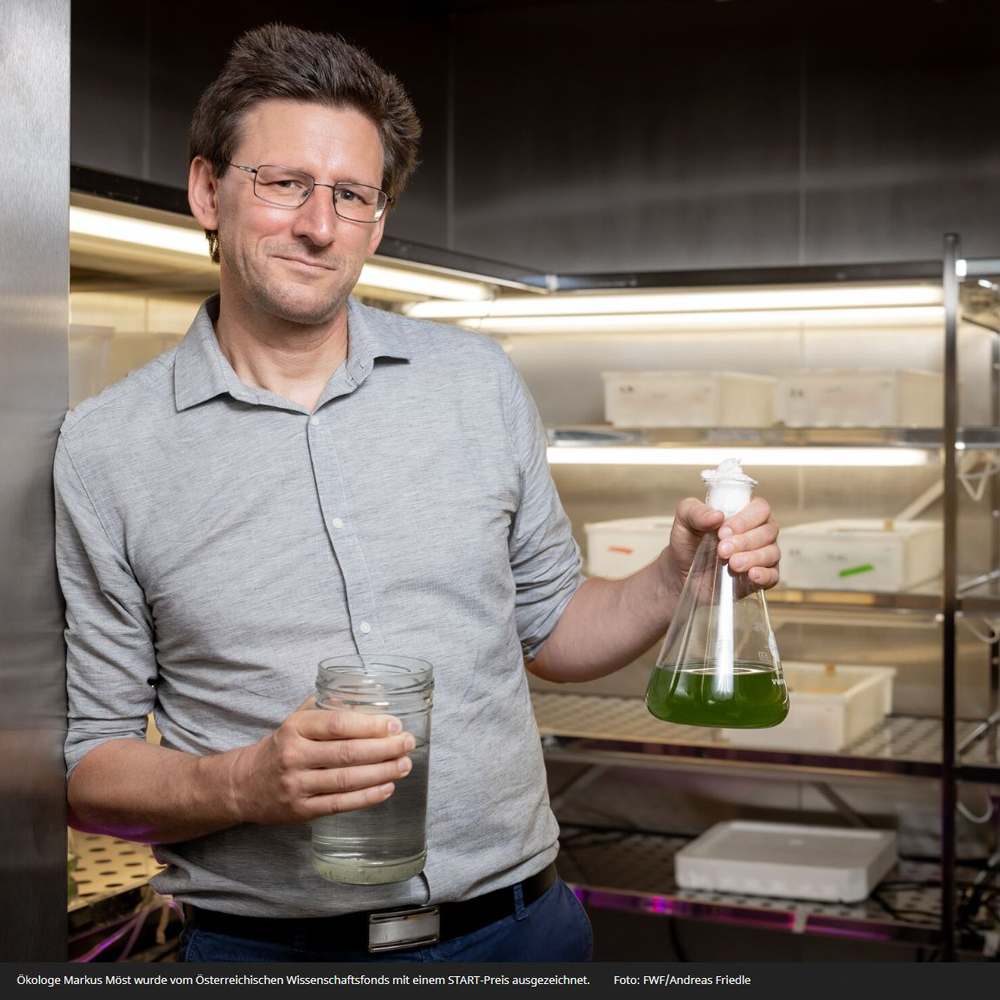 Ecologist Markus Möst was awarded a START Prize by the Austrian Science Fund. © Photo: FWF/Andreas Friedle
The latest newsletter can be downloaded here.
Seminars/events
of the SeeWandel research institutions

Please browse the Media section for latest articles, other contributions and material from the archive.
Publications about our research projects can be found here.